Paying Your Bill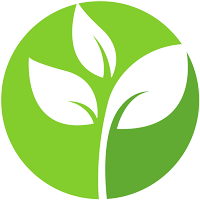 Go Paperless!
Reduce waste and get your statement sooner by email. Contact Customer Service today and let them know you want to have paperless billing.
For your convenience, the District offers several options for payment of your water bill. Payments may be made in the form of cash, check or credit card (VISA and MasterCard). Coastside County Water District also offers direct debit and online banking services.
CCWD encourages you to consider paperless billing. Paperless billing means that you will receive your statements by email. The benefits of receiving statements electronically are that you will receive your statement about 5 days earlier than if you choose to have your statement mailed to you and you will help the District reduce paper waste and postage costs. Request paperless billing today.
Auto-Pay Options
PAYMENTS DUE ON THE 25TH
CREDIT CARD
Recurring credit card payments can be set up through our online payment portal. The District only accepts VISA and MasterCard.
Pay Bill Online
DIRECT DEBIT
The total amount due can be automatically withdrawn from either your savings or checking account on the due date. Complete the ACH direct debit authorization form and return it to customer service.
ONLINE BANKING
Many banking institutions offer online banking options. Check with your banking institution to see if this is an option for you.
Single-Pay Options
PAYMENTS DUE ON THE 25TH
MAIL
Use the return envelope provided by the District. Please don't send cash and include your statement coupon with your check.
OFFICE
Submit your payments in person during normal business hours. You may pay by check, cash or credit card. Use the drop-box during or after normal business hours. Please do not place cash in the drop-box.
ONLINE
Make a single online credit card payment. You must register on our online payment portal.
Pay Bill Online
Reinstatement of Late Fees for Non-Payment
In March 2020, The Coastside County Water District suspended late payment penalty fees for all customers due to the negative financial impacts of COVID-19. 
Coastside County Water District will be reinstating late fees on the bills if not paid by July 25, 2022.  All bills are due and payable on the 25th of each month. Any balance after the due date will be assessed a late penalty fee on the next monthly billing statement.
Bill Pay Assistance
Customers needing more time to pay past due balances may apply for a payment arrangement to break up payments over a maximum of a 12-month period. Customers on payment arrangements who keep current by paying bills and deferred payments are not subject to late fees. To apply for payment arrangements please call us at (650) 726-4405, email customerservice@coastsidewater.org or download the form below and return the completed form to our office.
Low Income Household Water Assistance Program (LIHWAP)
Certain customers may be eligible for financial assistance administered through the California Department of Community Services & Development, who have allocated funds to Central Coast Energy Services, Inc., which is San Mateo County's Water Bill Assistance Provider.
APPLY if you are eligible!
Contact Central Coast Energy Services directly at 888-728-3637 for further information.
Other Financial Assistance: